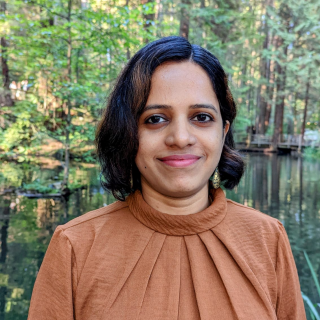 Master of Education (MEd) – On Campus, 2nd Year
February 14, 2023
Tell us about yourself and your experience at UBC so far.
This program has been a very positive experience, on a global level for me. In the beginning, being away from my home country India was an overwhelming feeling, however, thanks to the fully supportive faculty and staff, they were very welcoming and helpful.
Why did you decide to pursue further education in ECE?
I strongly believe that one must continue learning in different forms, and upgrade their knowledge and skills. We know how the world of education is fast changing, where there is extensive research done in early childhood too. This would be explored in this master's program. With my experience in the area for more than 5 years, I felt the need to strengthen my philosophy, and connect well with the children, educators and families.
I found this on-campus program most suited for my area of interest and expertise. This degree is one of its kind at this reputed University, which made it more special for me to take up. Go for it! It is worth your time and effort. Every learning experience, discussions, assignments and projects that you complete, will enhance your knowledge to the next level. You will graduate with the confidence that you are going to be that much required positive change for your childcare community.