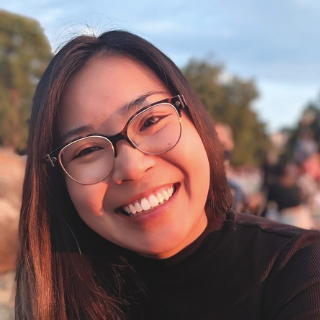 Master of Arts (MA) – On Campus, 3rd year
April 6, 2021
Tell us about your experience in this program so far.
I have had such a positive experience in this program and have truly felt supported by the faculty, staff, and students in the program. The program is really like a small family and you get to meet a lot of amazing people along the way. This program has also opened my eyes to so many different ways of interacting and working with children and their families that I am so grateful for.
Why did you decide to pursue further education in Early Childhood Education?
I wanted to learn more about the field and put my love for and experience in working with children to use.
Why did you decide to pursue an education at UBC?
The ECED program at UBC was the first program in which I was aware of that focused on ECED and had a research component. Coming from an undergraduate degree where I completed Psychology and Neuroscience, UBC was the perfect choice to merge my interests in research and working with children.
What advice would you have for new grad students and those considering pursuing education in ECE?
One piece of advice I have is to talk to as many people as you can within and outside of the field, community, and university. This program opens many doors that allows you to interact with experts in their field and learn a great deal from their experiences.
What do you love most about the field of Early Childhood Education?
I love how this field views young children as who they are and not what they are to become. So many times I hear others speak about children as if their potential is still to come all the while ignoring the beauty of the young learner and expertise young children have of their own lives.