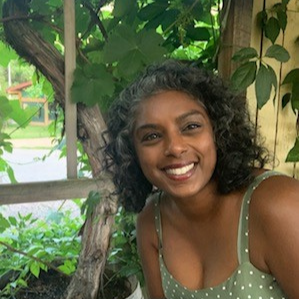 Master of Education (MEd) – Online Cohort, 1st year
February 14, 2023
Tell us about yourself and your experience at UBC so far.
This is my first semester in the Masters of Ed ECE professional cohort program. I was very overwhelmed the first couple of weeks trying to navigate the platform. However, once we had our virtual seminars it was insightful and eased the nerves. I am thoroughly enjoying the flexibility of the program.
The group discussions have been great to connect with classmates and engage in meaningful conversations. It is so interesting meeting so many people from all over the world and learning about their lived experiences. The faculty has been so supportive, approachable and helpful.
Why did you decide to pursue further education in ECE?
I have been wanting to pursue further education in ECE for the last 8 years, and unexpected life events prevented me getting here sooner. Early Childhood Educators play a significant role on the child's overall development and long-term success. I am passionate about the inclusion of children with exceptionalities, developing partnerships with families to build capacity for quality childcare.
As a single mother, I need to work full time. A huge barrier for me to go back to school was how can I access and afford this without compromising the basic needs of my family. The program offers the professional cohort that gives me the opportunity to work and pursue my dreams to attain my Masters. UBC also has one of the best ECE programs in the country. I personally know a few people that have taken the program and speak very highly of the program. Your graduate program aligns with my ideals; my commitment to advocate and support children with exceptionalities, build capacity for inclusion, and increase awareness and understanding of Indigenous culture.
My advice to the students is to utilize the resources that may be available through work, school and or community. The program is quite diverse and can lead to many pathways. Talk to people that have taken the program to get an idea of interests and workload. The faculty is so helpful with sharing information about the program and responding to inquiries. There are so many options to accommodate students for their grad studies in the ECE field.
I love meeting families and developing partnerships with the families and the community. Developing those connections, sharing information, empowering and collaborating to provide optimal support for the child and the community. I continue to learn and grow from my shared experiences with children, families and community partners. Observing and interacting with children exploring, making connections, growing, learning and having fun.