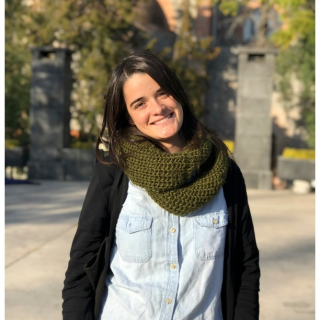 Master of Education (MEd) – On Campus, 1st year
February 14, 2023
Tell us about yourself and your experience at UBC so far.
My experience in this program has been inspiring and transformative. It has been amazing to learn from professors, other professionals and the community in general. Listening to various perspectives has allowed me to engage with my learning with an open mind and incorporate a critical thinking approach.
While I was working as an educator back in Mexico City, I was very interested in learning more about this field. Since my academic background is in Psychology, I wanted to strengthen my knowledge of pedagogy and early learning
Why did you decide to pursue further education in ECE?
I was very interested in this program at UBC because it focused primarily on early childhood, and the experience of completing a Masters abroad was one of my personal and professional goals.
Living in Vancouver has been an incredible adventure, and exploring the campus has been like a dream come true.
Being a witness of children's learning and working towards defending their dignity and happiness is what I love most about this field.