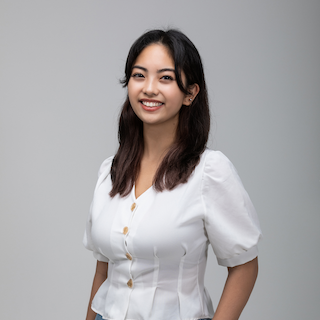 Master of Education (MEd) – Online Cohort, 1st year
February 14, 2023
Tell us about yourself and your experience at UBC so far.
My post-graduate experience has been wonderful so far! Everyone in my cohort is so kind and inspirational. I have loved reading everyone's stories and experiences in the field. I have been particularly amazed by the support and guidance I have received from my professors and our academic advisor. They have encouraged me to develop my skills and knowledge, while providing new perspectives and insights into the field.
Why did you decide to pursue further education in ECE?
Working with children has always been a passion of mine, and I have been so inspired by each child's progress and growth throughout my experience. My overall goal is to work for an organization that supports and advocates for children around the world and being able to provide early childhood education in countries that may not have access to it. As I continue my educational journey here at UBC, I'm excited to learn and gain a deeper level of understanding on the issues within early childhood research, theory and practice.
Prior to applying, I did some research on different programs with a master's that specializes in Early Childhood. I was drawn to UBC's Master's program as it had basically everything that I was looking for! I also liked how it was all online, so it was flexible with my schedule as I was able to continue working full-time.
Based on my experiences so far, I would suggest that if you were someone considering pursuing education in the field then you should be prepared on having everything you've known about early childhood be shifted into different lenses and perspectives that you may have not even thought of before. Come into the program with an open-mind and be ready to re-evaluate yourself, and the choices you've made as an educator.
Each child I work with, I am continuously amazed by their creativity and imagination. What I love most about the field is being able to support children as they explore, learn, and create while also learning alongside them. I love listening to all their thoughts, stories, and seeing the world through their eyes.