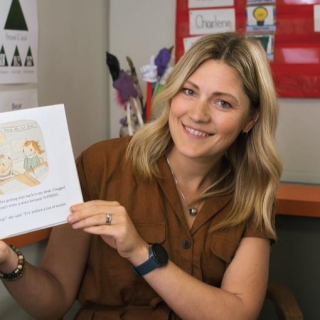 Master of Education (MEd) – Online Cohort, 2nd year
February 14, 2023
Tell us a little bit about yourself.
I am a graduate student in the Master of Education Program (MEd) in Early Childhood Development. I am a teacher, currently teaching grade 2/3 at Muheim Elementary School in School District #54 Bulkley Valley.
Why did you decide to pursue further education in ECE?
My scholarly interests include ECE, funds of knowledge approach, and wellness.
I was drawn to this program as it focuses on professional practice with young children, which directly correlates with my profession. Another draw for me was that it's 100% online so I don't have to travel to complete the program. I have really enjoyed learning from the courses and from the perspectives and experiences of others in my cohort.