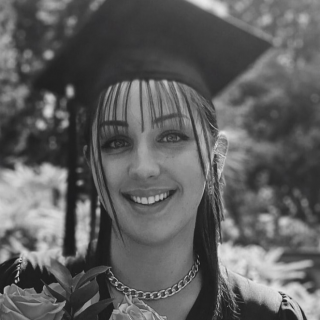 Master of Education (MEd) – Online Cohort, 1st year
February 14, 2023
Tell us about yourself and your experience at UBC so far.
Having completed both my BA and B.Ed from UBC, I have gotten to know the community well, and I have thoroughly enjoyed all of my years and experiences here. I've always found the natural beauty of campus to be a consistent reminder of how fortunate I was to be studying here and in Vancouver itself, and I think UBC is a place where anyone can find a sense of belonging, as there are such diverse opportunities for connection and involvement.
Why did you decide to pursue further education in ECE?
Overall, choosing to pursue my master's at UBC was an easy decision to make, as I was looking for a program that I could seamlessly integrate into my life as a full-time elementary school teacher. My advisor and professors have also been very supportive and understand that many of us are balancing very busy lives outside of this program.
My hope is to continue growing my knowledge of early childhood education, (with a particular focus in grades 1-3), and to build on my research in the areas of social and emotional development and cognitive growth.