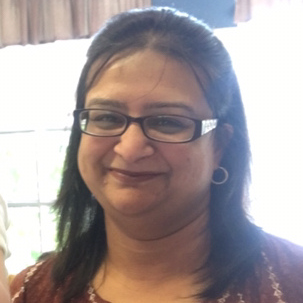 Master of Education (MEd) – Online Cohort, 1st Year.
February 14, 2023
Tell us about yourself and your experience at UBC so far.
I would like to acknowledge that since I am in Ottawa, I am on the traditional unceded territory of the Anishnaabeg nation. I work as a Registered Early Childhood Educator with Ottawa Carleton District School Board and a part-time lecturer in the ECE diploma program at Algonquin College Ottawa campus.
I have an undergraduate degree in Early Learning and Community Development. I am very passionate about the field of early childhood. The immense growth that takes place in the first few years of human life intrigues me a lot.
I believe that every child should have access to quality learning environments that provide opportunities for optimal growth and success. Through this program, I hope to learn from the best people in this field and become a leader in advocating for the benefit of young children and families.
I am a proud mother of two very loving children ages 25 and 16 years old. I was a stay-at-home mother with both my children the quality time that I spent with both my children in their formative years brings immense pleasure and happiness to me.
Due to the nature of my husband's work, we have had the opportunity to live in the USA, Afghanistan, and Kenya before settling down in Canada. Living in different places around the globe and adapting to different cultures and traditions have been one of the highlights of our family life.
Why did you decide to pursue further education in ECE?
I believe in the spirit of lifelong continuous learning as there is no limit to learning. Hence here I am once again enrolled in yet another academic journey with hopes to bring a positive change in the field of early learning.